An amazing list of project at Maker Faire where I went to volunteer last weekend.  I had a great time and worked hard.  I have a number of stories to tell from the faire and pix to upload and they will all come in a rush over the next week.  I would have been sooner, but it is the last week of the school year and I have projects to grade.
I did get an iPhone immediately before traveling down to Maker Faire and the Apps were a huge hit with my engineering partner and myself.  We used Yelp, Google Maps, Facebook, Mail, Twitterrific, Pandora and more in the small and the big towns.
I installed a Case-Mate Screen Protector on my iPhone.  Good thing too, I left the phone on the roof of the car on the trip and when the phone landed it landed face down on the road.  Look at the Screen Protector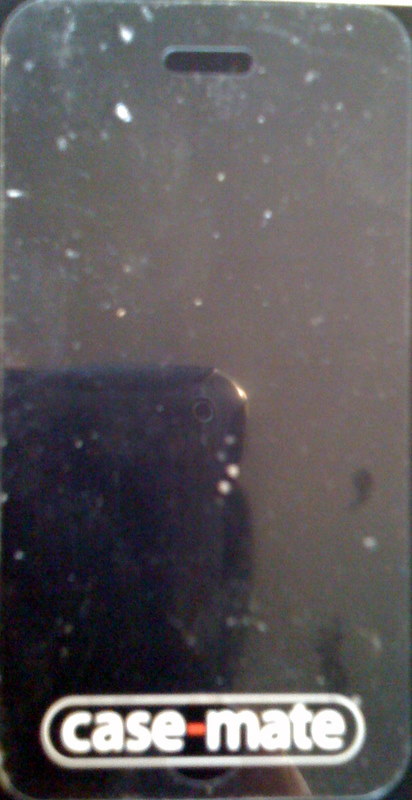 .
But NO damage to the iPhone face at ALL!  These guys got the protection right.  I am sold.
I will post more on Maker Faire in a day or two.  Peter is home, so off to play in the shop.