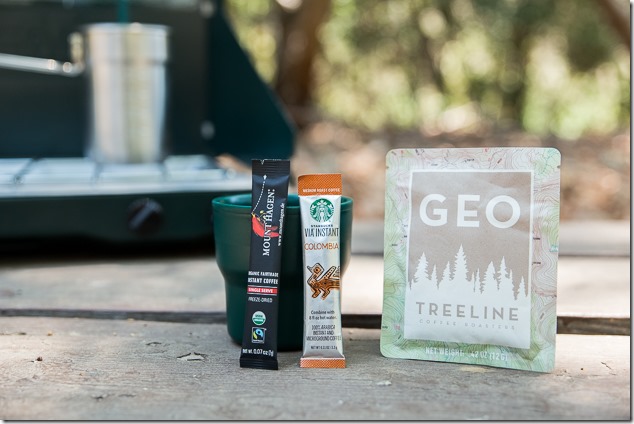 Wirecutter ran an article recently comparing instant coffees and while BearNakedCoffee has traveled with Starbucks Via Ready Brew Columbia for some time, this fall/winter I decided to try a new product. I like the recommendations from Wirecutter and have found them to be sound, and read the "Why You Should Trust Us" section each time.
From their review
After spending a dozen hours doing research and interviewing experts, and following up with outdoor athletes and guides we had enlisted as testers—who, with instant coffee in their packs, hiked in New Mexico, camped in Colorado, backpacked across the island of Corsica, and road-tripped across the US—we vetted 14 different instant and device-free coffees. While none can approximate the work of an artisan roastery, Mount Hagen Organic Single Serve Instant Coffee offers a mild, smooth cup that will satisfy most palates at a reasonable price per cup.

Our pick

Mount Hagen Organic Single Serve Instant Coffee

This mild, smooth coffee balances price with a taste that pleased most of our testers.

*At the time of publishing, the price was $6.

Mount Hagen instant coffee received a "best of the instants" rating from more of our testers than did any of the other coffees for a reason: It has a mild, smooth flavor without bitterness or too much acidity. This German-roasted instant is among the most affordable coffees we considered. It is also the only instant coffee in the lineup that's certified to be fair trade and organic (more about what this might mean below). None of our testers found the flavor of the Mount Hagen offensive—a miracle in the instant coffee world. While Mount Hagen is not going to compete with what your local roastery can accomplish, it's a great balance of quality, convenience, and price.