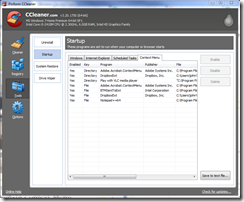 As an example of why one needs to keep up, I read about a recent update for CCleaner just as the update came onto my machine.
From LifeHacker.com:
CCleaner just updated to a new version with the added ability to clean up Windows' cluttered right-click menu.
CCleaner's context menu editor is super easy to use: just head to Tools > Startup > Context Menu and find the menu item you want to get rid of. Click on it, and press the Disable or Delete button.
This assumes that one knows what one wishes to get rid of.  Still, I never like to right click and have "Add to VLC playlist" or "Open in Bridges" as I never used them.
Simpler is better.